A boat charger or marine battery charger is a battery charger integrated with modern electronic technology; it is both a smart charger and a portable charger. As you spend most of your time on the water, having an onboard battery charger is a must for your boat.
They are housed together in a single housing mounted on your boat, so you can charge multiple simultaneously instead of having to charge each battery. Read below to understand the right on board battery chargers for boats.
How Do On Board Battery Chargers For Boats Work?
The onboard battery charger is the place to charge the batteries that are mounted on your boat.
Usually, there will be two different types of batteries on board a starter battery and a deep cycle battery to power the components like trolling motors and fish finders,…  The outboard motors will have generators to charge the engine start battery. That ensures the battery always starts, but the generator will not charge the deep battery cycle.
You need a separate charger to maintain a deep-cycle battery. The built-in charger will be essential, so you don't need to disconnect the battery at the end of the day to charge. With the integrated charger, deep cycle charging becomes super simple. Alternatively, you can use this charger for the starter battery when your outboard motor does not have an alternator.
Which Battery Type Are Available For Boats 
There are 3 types of batteries most used: starter, deep cycle, and dual purpose. 
Starter Marine Battery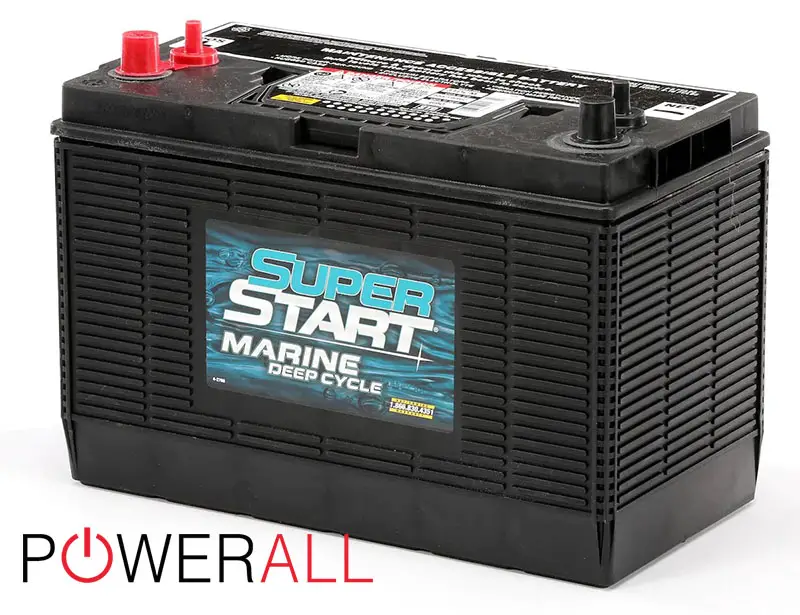 The battery is used to start your boat's engine. The starter battery will generate a large amount of power, but does not keep the engine going. That is the characteristic of the next type of battery.
---
---
Deep Cycle Battery 
This type of battery has a thicker plate than the starter battery, providing stable energy. You can charge or discharge them in different cycles. So, it is ideal for operating the engine, the GPS, LED lights, and other devices.
---
---
Marine Battery Dual Safety Fuse
This kind of battery may serve as both a starting and deep cycle battery, as the name implies. However, one drawback is that occasionally, it may not supply enough power to turn on specific engines.
As noted, the charging time may be calculated by dividing the battery rating by the charger amperage. For instance, it will take roughly 10 hours to charge a 75Ah battery using a 7.5 amp charger.
---
---
Criteria For Selecting Boat Battery Chargers
Charger Capacity
To determine the best wattage for your charger, use the simple rule of taking between 10 and 20% of the battery's capacity to determine the wattage. Battery power is different. For example, if the battery has a capacity of 200Ah, the portable battery charger will have a maximum current of 20 to 40 amps.
A Battery Charger Created For Use In The Sea
Electronics on your boat must be tropicalized to protect them from the maritime environment and charged using specific charging parameters for each kind of battery to endure frost. Keep in mind that not every charger has settings for lithium batteries.
Charger Output Quantity
A dual-output battery charger should at least be used, as it can charge both the starter battery and the service battery system. But nowadays, most car battery chargers only use single-output batteries.
Waterproof Rating
Depending on the convenient location of the battery charger, the IP protection level will be higher or lower. Poor-quality chargers will reduce the ability to charge when the temperature in the boat rises. For example, on a RIB charger that is likely to be washed, a charger with an IP 65 waterproof rating should be chosen to ensure it is waterproof. 
Noise
Some chargers have ventilation systems which can cause a lot of noise. On one sailing ship, choose a silent charger for your comfort on board if the charger is located in the dock.
Observe While Setting Up The OnBoard Charger.
You must know how to secure built-in chargers in your boat to use them. You see the battery chargers tutorial; if you know how to do it, it's easy to accomplish, and you can do it quickly.
A few things to remember are: When inserting the charger, ensure there is adequate room between it and the battery and that it is near enough for the cable to reach the battery terminals. In case of charging, make sure the plug chord can be quickly linked to the extension cord.
See a few of the commonly asked inquiries below.
How Long Does A Boat Need To Run To Charge A Battery?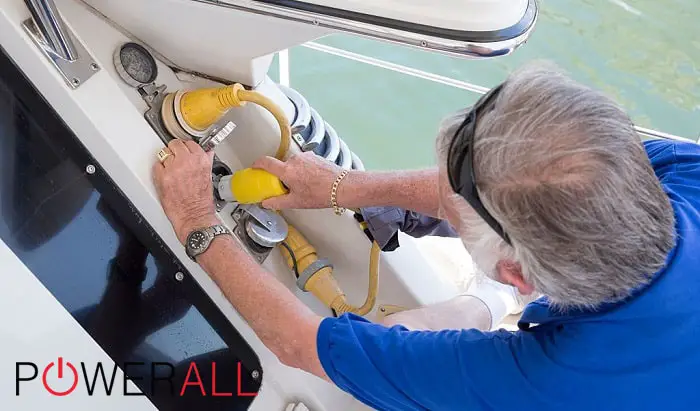 Usually, marine batteries will take about 4-6 hours to charge. This can take your battery from 0% to 80%.
You must be aware of the amp hour rating and battery charger amperage to calculate your battery's charging rate.
By dividing the battery's amp-hour rating by the charger's amperage after you have these figures, you may calculate the charging time. For instance, it will take around 10 hours to completely charge an 85Ah battery using an 85 amp hour rating.
Can A Boat Battery Be Charged While It Is Underway?
Yes. You can charge the battery of your boat while it is underway.
When the outboard is running, to compensate for the power supplied during engine start, the alternator recharges the rotating battery or any power used in the process, including the water pump bilge, indicator light, and fish finder.
Conclusion
All you have to do is get a boat with an on board battery charger for boats. To protect the safety of your boat, it is crucial that you are aware of the voltage and amperage of the battery and charger. You should also charge your engine whenever you can at a boat dock.
See more: Deep Cycle Vs Starting Marine Battery