Group size 24 batteries are in high demand. It might be intimidating when trying to evaluate and select the best manufacturer and design for your purpose. However, whether you're unfamiliar with them, even the fundamentals of working with bigger cells, such as those used in vans and watercraft, might seem overwhelming.
Yet what does "group size" actually mean? And why do many people use group 24 batteries so frequently? Get ready because we're ready to look a little closer.
What Do Battery Groups Mean?
We know that batteries come in various forms and sizes, but what exactly does it imply to refer to a battery "group"? The fact of the matter is that group refers to the size of automotive batteries.
Within the battery industry, the phrase "group size" refers to the unique physical attributes of a battery that will complement a certain vehicle the best regarding size, performance, and terminal placement.
The group size of the batteries in your car may typically be found on the label of the present batteries or in the instruction booklet. Although many programs support various group sizes with confident battery performance, choosing an acceptable one is always important.
Does Battery Group Size Matter On A Battery?
People claim that they will switch out their Group 24 batteries for bigger Group cells to boost their capacity. Ironically, they believe that the battery's group size and capacity are somehow connected. Several people are unaware that automobile cells are not comparable and that they have numerous battery types to choose from.
Size matters when it comes to automotive batteries. Your car's performance will be greatly affected by the size of its battery. A massive work tractor is very distinct from a smaller automobile, and the amount of horsepower needed to crank the engine varies based on the vehicle's size.
You are selecting an auto battery size that is either too small or big and doesn't match the power element in your vehicle can cause various issues, in addition to affecting how well your automobile functions.
A Group 24 Battery: What Is It?
A particular battery size in automobiles, backup generator systems, and hospital instruments is called a Group 24 battery. Instead of being used in situations wherein they power engines, Group 24 batteries often serve as rechargeable batteries.
Group 24 Battery Dimensions?
A typical model has dimensions of 10.5″ L x 6.1875″ W x 8.875″ H. Additionally, they fall into several subgroups for group 24 battery size, each with various measurements. They go by the designations 24F, 24H, 24R, and 24T. Even though the battery compartment actual sizes are generally comparable, small differences are crucial in choosing the right fully-automatic, worry-free battery charger.
| | | | |
| --- | --- | --- | --- |
| BCI Group Size | L x W x H (mm) | L x W x H (inches) | Amazon Price |
| 24 | 260 x 173 x 225 | 10 1/4 x 6 13/16 x 8 7/8 | Check price |
| 24H | 260 x 173 x 238 | 10 1/4 x 6 13/16 x 9 3/8 | Check price |
| 24F | 273 x 173 x 229 | 10 3/4 x 6 13/16 x 9 | Check price |
| 24T | 260 x 173 x 248 | 10 1/4 x 6 13/16 x 9 3/4 | Check price |
| 24R | 260 x 173 x 229 | 10 1/4 x 6 13/16 x 9 | Check price |
Group 24 Battery Dimensions
What Are The Most Common Group 24 Battery Specs?
Most of the time, people do not even consider their wants and needs when purchasing a group of 24 deep cycle batteries. They proceed directly to the store, where they buy any type 24 deep cycle battery products.
This is a bad idea because there are other criteria to consider when buying this type of battery or even a group 24 lithium one.
AGM (Absorbent Glass Mat) SLA cells are the most prevalent type of BCI Group 24 battery; however other chemistries/types are also available, including gel-cell cells, flooded cells, and perhaps even battery packs.
Although all these cells are comparable, consider that BCI Group 24F is bigger and longer than many other groups.
The group 24 batteries typically have capacities that range from 135 energy storage (RC) to 160 RC, 500 cold cranking amps (CCA) to 850 CCA, and 70 ampere-hours (Ah) to 85 Ah. It varies depending on whether the auto battery is a thick panel group 24 deep cycle battery, flat plate stop/start, or hybrid.
What Benefits Do Group 24 Batteries Offer?
Group 24 batteries' size is adaptable and can be used in various situations. For camper vans, ships, and any other portable additional power source, such deep-cycle cells can offer a relatively lengthy and steady source of electricity.
These cells are a little smaller than a 100AH battery and work extensively for specific places or purposes that don't require that extended power. They also generally fit in plenty of places.
Does Group 24 Battery Have Any Drawbacks?
Group 24 batteries have the same advantages and disadvantages as other deep-cycle batteries because they are different sizes. With a shorter endurance than a larger engine, they are more cost-effective and can operate in more spaces owing to their smaller size.
Is There A Group 24 Lithium Battery Design Available On The Marketplace?
It does! There are choices available, such as the Battle Born Group 24 Cells, for individuals who require a Group 24-compatible cell but wish to change to a lead-acid and lithium-ion battery. Both the 50Ah and the 75Ah versions among these batteries are offered.
Which Automobiles Use Group 24 Batteries?
Cars that require a different electricity source from their standard starting battery are more likely to use group 24 batteries. It would apply to trucks, vans, and commercial vehicles, where they would serve as household battery systems.
They are also present in vessels that function comparably. Powering a boat troll engine for kayaking, fishing, or leisurely sailing is one common approach for group 24 batteries.
What To Consider Before Buying Group 24 Batteries?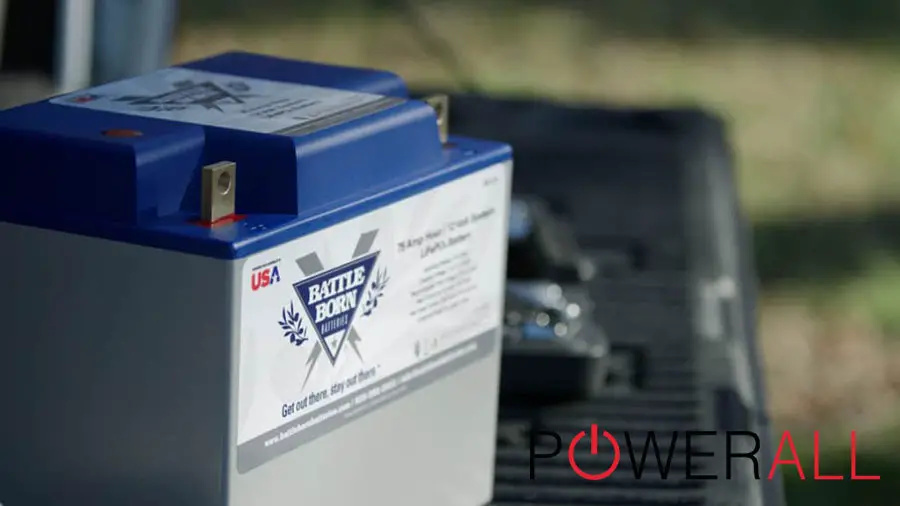 For investing in a group 24 battery, the following are some of the most crucial variables to take into account:
Durability: This ought to be your initial area of investigation. For the item to last a long period and function flawlessly, it must be composed of high-quality components.
Quality: Check the characteristics and quality of any group 24 deep cycle battery before purchasing. If an item has all the functions but is of a poor battery compartment, it is not worth the money!
Affordable Price: The best group 24 battery may be selected with the price. The pricing ought to always be compared to your spending plan before buying.
Customer Reviews: Read online reviews from customers if you wish to learn more about a product before buying it. There are numerous online publications, including Amazon, where users share their product-related experiences.
FAQs:
What Does Group 24 Mean On A Battery?
You'd find a certain type of heavy-duty starting battery in cars, backup power systems, and medical supplies called a Group 24 battery. Instead of being used in situations where they power engines, Group 24 cell often serves as a deep cycle battery.
How Many Amp Hours Does A Group 24 Battery Have?
Group 24 battery or 12-volt battery will have a range of around 140 to 170 AH.
What Vehicles Take A Group 24 Battery?
Most group 24 cells are commercial batteries frequently used in big power devices, healthcare and security equipment, wheelchairs, trucks, and other vehicles, heavy demand applications, deep cycle boat batteries, and engineering products.
Conclusion
Although most people are knowledgeable about current vehicle battery choices, they may not recognize how to select the ideal group 24 battery for their automobile. Each group has distinct benefits and drawbacks. The batteries that best meet your demands should be chosen depending on your type of vehicle.
See more: