CR1/3N provides many benefits for electronic devices. You may be surprised that it has one of the most advanced primary battery technologies. So does this innovation make it difficult for users to find a suitable option for CR1/3N battery replacement? 
The good news is that the market has plenty of options for your preference. Scroll down to learn the standard specifications and the recommended alternatives.
What Is A CR1/3N Battery?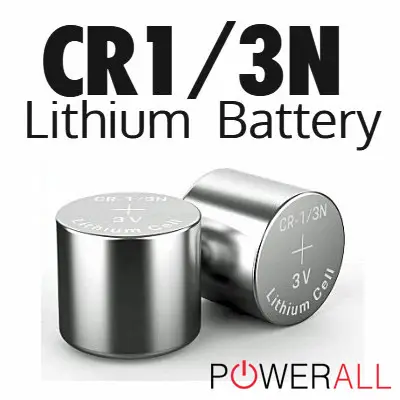 CR1/3N is one of the non-rechargeable 3-volt batteries. It is known for its high energy density, stable operation, long-lasting performance at low temperatures, and excellent rate capability.
Regarding chemistry, this button cell features lithium at the cathode and manganese dioxide or occasionally carbon-monofluoride at the anode. Manufacturers often create models in cylinders with a height of 10.8 mm and a diameter of 11.6 mm. Plus, it weighs about 0.0094 lbs.
These batteries produce a nominal voltage of 3 volts and a cutoff voltage of 2 volts. It tolerates a wide operating temperature range of -20°C to 70°C (or -4°F to 158°F). Its nominal capacity is between 160 and 170 mAh. Depending on the usage and maintenance manners, its shelf life can last 5-10 years.
CR1/3N Battery Equivalents
CR11108, CR-1/3N, VL1/3N, 2LR44, 2L76 are all power replacement batteries for CR1/3N. You can also find equivalents in the form of battery banks.
As Individual Item
All 11.6 x 10.8 mm components are replaceable for CR1/3N including DL1/3N, CR-1/3N, 2LR44, 2L76, 2KL1/3N, VL1/3N, 5008L, and CR11108 battery. In fact, all these labels point to the same type of cylindrical lithium batteries.
Names beginning with the letter "C" refer to the chemical reaction of manganese dioxide in the composition, while the letter "B" represents carbon-monofluoride. 
Some manufacturers may sometimes use the "BR" with the sequence of numbers and other letters (e.g., BR1118 or BR1/3N) on their lithium manganese-dioxide outcome to imply similar features with carbon-monofluoride parts of the same battery dimension.
Thankfully, most popular brands offer substitutes for your preferences. However, they may make minor customizations in some of its properties and names. You should refer to the specifications and pick out the best option.
Below is the comparison for CR1/3N models from market-leading manufacturers:
| | | | | |
| --- | --- | --- | --- | --- |
| Major Brands | Battery Capacity | Working Temperature | Self-discharge Rate | Discharge Current |
| Duracell DL-1/3N | 160 mAh, 15 kΩ – 2V at 20°C | -20 to 75°C | <1%  at 20°C | 2.0 mAh |
| Energizer 2L76-BP | 160 mAh, 15 kΩ – 2V at 21°C | -40 to +60°C | – | – |
| GP CR1/3N | 160 mAh | – | – | 2.7 mAh |
As Battery Set
Unexpectedly, you can find some backup packs in place of the CR1/3N dead battery. For instance, one group consisting of two SR44SW, LR44, or L76 batteries comes out on top of this solution.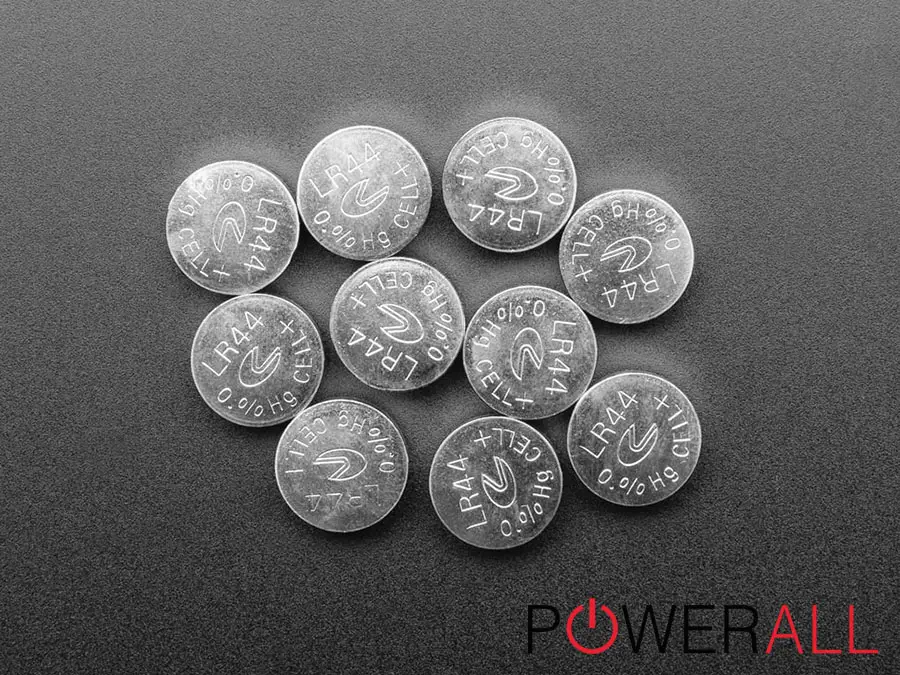 This dual delivers a nominal voltage of 3.1 volts, a cutoff voltage of 2.4 volts, and a nominal capacity between 150-200 mAh. It is best to consider components that contain silver oxide chemicals.
On the other hand, some individual cells can replace the battery pack of double or triple CR1/3N. Here are the possible cases:
The 6-volt 2CR1/3N or 2CR11108 battery best replaces two CR1/3N batteries. This design is commonly used in remote controls, laser pointers, digital cameras, or shavers.
The 9 volts N-Cell battery, also known as the E90, performs similarly to three CR1/3N cells. Moreover, some manufacturers use 3CR1110 or 3CR1/3N labels to emphasize properties reminiscent of N-cell.
Pay Attention To CR1/3N Safety Features
To choose the best equivalents, consider the device's energy needs and the dimension of the battery compartment. Regarding the intended choices, keep an eye out for items that are at least 160 mAh and have a lifespan of 5 years or more.
During use, keep these components out of reach of children and pets who may misunderstand their use and swallow them. This is a bad scenario due to life threats. 
Though the composition does not contain heavy elements, the chemicals can cause undesirable reactions when in contact with bodily fluids. Electrolysis short-circuits the battery, releasing unwanted substances and causing chemical burns.
If you witness this unexpected situation, the first thing to do is stay calm. After that, contact the nearest medical center for emergencies and perform first aid according to expert instructions.
FAQs
What Are CR1/3N Batteries Used For?
This battery can power many applications, such as keyless entry devices, flashlights, digital cameras, children's toys, LED lights, medical equipment, etc. However, you often find it in laser sights, small flashlights, or fence dog collars.
Is DL1/3N The Same As CR1/3N?
Yes, these are different labels of the same lithium battery.
Conclusion
CR1/3 or 2L76 battery equivalents are one. You can also rest assured about other labels listed above because they have the same properties. The variety in the name comes from the business strategy of the manufacturers rather than the scientific classification. 
Check the product dimension and output voltage before payment if you are still in doubt. Compare with standard features and you can be sure of the real-time operation.